How to find cheap workers' comp insurance rates
Part of your workload is figuring out what you need for your small business and where you can cut costs. Striking this balance with business insurance is key to your budgeting.
Why is workers' compensation insurance coverage important?
As a sole proprietor or independent contractor, one of your most pressing issues is often that of money.
Do you have enough revenue coming in to cover what needs to go out? Specifically, do you have enough revenue to cover essential business expenses like workers' compensation insurance?
This second question becomes especially important when you receive a contract from a client that requires you to carry a workers' comp insurance policy with specific limits.
Small business owners find workers' comp insurance is essential for three reasons:
Most state laws, such as in California and New York, require workers' comp coverage as soon as a business hires its first employee.
It covers medical expenses and partial lost wages due to a work injury.
Most workers' comp policies also cover the cost of employee lawsuits related to a workplace injury.
While sole proprietors and independent contractors are not typically required by law to carry a workers' comp policy, many buy this insurance to fulfill the terms of their contract or to protect their income.
5 strategies for keeping your workers' compensation insurance rates low
Luckily, you can keep your workers' compensation rates reasonable. Here are five steps you can take to ensure that your expenses are as low as possible.
1. Classify your business and employees correctly
When you apply for workers' compensation coverage with TechInsurance, you begin by selecting your industry and specific line of work. We start here because workers' comp costs are based in large part on the workers' comp class codes for different professions.
These class codes allow insurance providers to identify customers with high-risk job types, who may in turn be more likely to file a workers' compensation insurance claim for an injured employee.
Depending on how different your employees' tasks are, they may be exposed to different levels of risk throughout the workday. Classifying employees with the correct workers' comp class codes can also help your business avoid overpaying for workers' compensation insurance.
For example, if you own an energy company, someone who's installing cables has a higher risk of work-related injury than someone who is running scheduling and whose work can be completed from a desk. Work with your insurance agent to verify that every one of your employees is properly classified to ensure you're not paying more than you need to for coverage.
2. Shop around to find the best business insurance and reduce costs
This step is not possible if you live in North Dakota, Ohio, Washington, or Wyoming as those states limit workers' comp to state-run funds. But if you live anywhere else, you can easily compare multiple quotes by applying through TechInsurance.
When you submit an application, we'll send you quotes from our partner insurance providers that have plans available for you. Then you can compare prices and choose the one that best suits your budget.
Find small business insurance quotes for your company
3. Consider excluding yourself
Carrying workers' compensation insurance is mandatory in most of the country, but many states allow business owners to exclude themselves from coverage, even if they have to carry it for their employees. (This depends on the laws in your state.)
If you are self-employed and choose to do this, you can save a small but significant amount of money over the course of a year. Of course, know that if you choose to exclude yourself from coverage, you won't have access to benefits if you are hurt on the job.
Should you decide not to carry workers' comp, you will be responsible for any medical bills and legal fees that may be incurred from a workplace accident. Most states will also levy costly penalties for noncompliance.
4. Manage your risks to keep insurance coverage affordable
An insurance agency may charge more if they think you run a high-risk operation, but you may qualify for cheaper business insurance if you address trouble spots and keep your claims history clean.
Consider a few risk management strategies for your small businesses:
Install security alarms and fire suppression systems
Many insurance companies offer a discount on commercial property insurance for businesses that invest in a central burglar alarm or sprinkler system.
Insurance carriers are particular about what qualifies for a premium reduction. Check first to make sure your upgrade will count for a cheaper policy.
Communicate clearly with clients and customers
An easy way small business owners can reduce the risks of errors and omissions insurance lawsuits is keeping in regular contact with customers.
Make sure you communicate often and honestly with your clients to resolve issues before they turn into a lawsuit. If everyone's on the same page, you're much less likely to end up in court.
5. Create a safe workplace
Eliminating hazards at your business can reduce the chance of general liability claims and workers' compensation insurance claims. To reduce the chance of visitor and employee injuries, make sure to clean spills immediately, keep walkways clear of clutter, and remove loose rugs and other tripping hazards.
By taking effective workplace safety precautions, you can reduce both property and liability insurance costs. Plus, fewer accidents save your business money even beyond lower insurance costs.
Getting low workers' compensation rates may require a little time and research, but it's worth it in the long term for the savings you can enjoy.
How much does a workers' comp policy cost?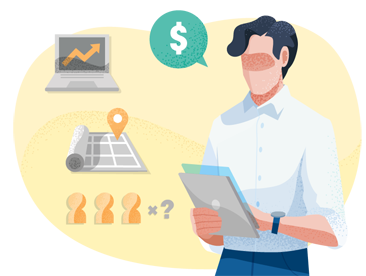 Small business owners don't have to pay a lot for workers' comp, as the cost depends on the size of your business. The average small business pays about $45 per month for this coverage.
Workers' comp insurance costs are based on factors including:
How many employees you have
How much insurance coverage you need
Where you do business
Industry and risk factors
Payroll
Coverage limits
Your claims history
Where is workers' compensation insurance required by law?
Find workers' comp requirements in your state
Select your state to learn about workers' comp insurance requirements for your business.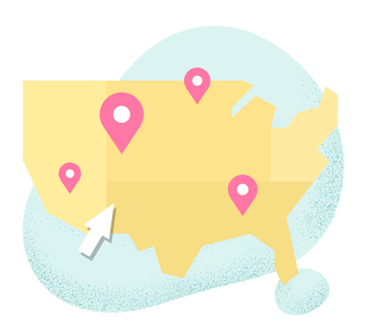 Get free quotes and buy online with TechInsurance
TechInsurance helps IT and tech business owners compare business insurance quotes with one easy online application. Start an application today to find the right policy at the most affordable price for your business.
Updated: September 25, 2023
RELATED POLICIES FOR YOUR BUSINESS