Workers' comp insurance for independent contractors and the self-employed
State laws usually require businesses to buy workers' compensation insurance when they have employees. But if you work as a sole proprietor or an independent contractor, you may still need this coverage.
When do independent contractors need workers' compensation insurance?
State laws don't often require independent contractors to carry workers' compensation insurance. However, there are still several reasons they may need to buy this coverage.
Workers' comp insurance can help IT consultants and contractors:
Fulfill the requirements of a client contract
Pay for medical costs in the event of a work injury
In rare cases, comply with state laws
Let's take a look at each of these in detail.
Your clients may require you to carry workers' compensation insurance
Your clients may want you to carry workers' compensation and other types of small business insurance to protect themselves against risk.
If you're injured on the job, they could be held responsible and end up paying for your medical bills. By asking you to carry a workers' comp policy, they know they're protected financially in the event of an injury.
When you buy a workers' compensation policy, it also saves your clients' money since they don't need to purchase this protection for you. However, make sure you've considered that cost when setting your fees.
Get free workers' comp insurance quotes
Workers' comp pays for medical treatment if you're injured on the job
Your job doesn't have to involve physical labor to put you at risk of injury. Years of typing on a keyboard could lead to carpal tunnel syndrome for a software developer. A computer repair technician could cut their hand working inside of a computer, which could put them out of work until it heals.
When you injure yourself on the job – even by tripping in your office – workers' compensation kicks in to cover the cost of medical care. That includes doctor's visits, prescriptions, and physical therapy. If you need to take time off work, workers' comp benefits supply part of your missed wages.
This may sound like something that health insurance would cover, but insurers can deny claims for work-related injuries. Medical bills can also add up quickly, and workers' compensation benefits can save your business in the event of a long recovery. That's why independent contractors and sole proprietors may choose to buy this coverage for themselves, even when it's not required by law.
If you are required to carry workers' compensation for yourself or for employees, you could face steep fines for failing to comply.
Independent contractors may need coverage to comply with the law
State laws don't usually require independent contractors or sole proprietors to carry workers' compensation, outside of the construction industry.
However, states have strict rules for who qualifies as an independent contractor, and may penalize employers with misclassified workers. Even if you call yourself an independent contractor, you might still be required to carry workers' compensation if you're actually an employee.
Each state has its own laws. In general, independent contractors:
Are not paid a salary
Are not under direct control of the company
Provide their own tools and equipment
Provide their services to several clients
The burden is on the employer to fulfill this, and most states offer an option for single-person businesses to opt out of workers' comp coverage. But if you are required to carry workers' compensation for yourself or for employees, you could face steep fines for failing to comply, or be held responsible for an injured worker's medical expenses.
It's important to get familiar with the workers' compensation laws in your state. Some states require protection for every type of employee relationship, including 1099 employees, independent contractors, full-time and part-time employees, and freelancers.
Find workers' comp requirements in your state
Select your state to learn about workers' comp insurance requirements for your business.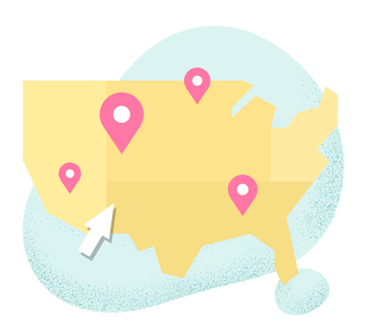 When do your contractors need workers' compensation insurance?
The moment you hire your own contractors or subcontractors, you take on the responsibilities of a large employer. In some instances, such as for an employer has a lot of inherent risk in their line of business, it may make sense to require your contractors or subcontractors to carry their own insurance coverage so you don't have to carry it for them.
Your attorney can help you determine if it's a good idea to request workers' comp from the people you're contracting with. They can advise you about not only laws and regulations where you live, but also how to update your employment contract to include language that requires coverage.
Do 1099 employees need workers' compensation insurance?
For any workers who have a 1099 status, such as a 1099 contractor, it is still the employer's responsibility to pay for any workers' comp claims.
While legally 1099 contractors only need workers' compensation coverage if they are required to carry it by their employer, it may be beneficial for them to carry a certificate of insurance in order to keep themselves protected and secure contracts with future clients.
How much does workers' comp insurance cost an independent contractor?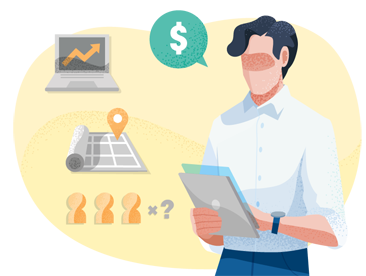 Independent contractors pay an average of $45 per month for workers' comp coverage.
The cost of business insurance depends on:
Number of employees
Business revenue
Types of business insurance purchased
Policy limits and deductibles
Compare quotes online with TechInsurance
TechInsurance helps IT and tech business owners compare quotes for insurance and get a certificate of insurance quickly. Start an application today to find the right policy at the most affordable price for your business.
Updated: September 24, 2023
RELATED POLICIES FOR YOUR BUSINESS