Workers' compensation insurance requirements by state
Regulations for workers' compensation insurance vary by state. Learn more about workers' compensation state laws and how they apply to your small business.
Why is workers' compensation insurance required?
Workers' compensation insurance is required in nearly every state. Workers' comp coverage protects your business in the event that an employee becomes ill or injured while on the job. It also helps cover your injured employees' medical expenses and lost wages.
Even if it's not required in your state, workers' comp can protect your business from costly employee medical bills and lawsuits. This includes:
Medical treatments and emergencies, such as ambulance rides
Ongoing medical care costs, including medication and physical therapy
Partial wages lost while recovering
Workers' comp also helps cover legal expenses if an employee decides to sue your business over a work-related injury or illness.
Compare small business insurance quotes for your company
Workers' compensation laws by state
Workers' compensation laws vary from state to state. Each state has its own regulations, along with penalties if you fail to comply with those rules. Check your state's laws and requirements to ensure you're in compliance with workers' compensation state laws.
Under most state regulations, your business must have workers' compensation insurance as soon as you hire your first employee.
However, in some states, such as Alabama and Mississippi, only businesses with at least five employees need to provide workers' comp coverage.
Texas and South Dakota are the only states that don't require businesses to carry workers' comp.
Find workers' comp requirements in your state
Select your state to learn about workers' comp insurance requirements for your business.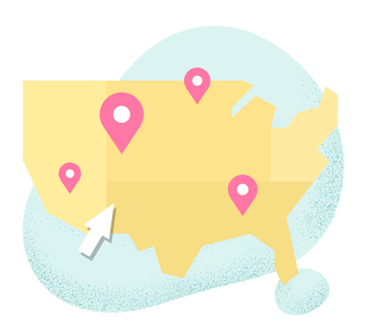 What happens if you don't purchase workers' comp insurance?
If your business is required to have workers' compensation insurance and is found to be operating without it, you could face severe fines and even criminal charges and jail time.
Penalties for noncompliance vary by state, and some states have more severe consequences than others. For example:
In California, failure to obtain workers' compensation insurance can result in fines up to $100,000.
In New York, if a business has five or fewer employees and fails to obtain workers' comp within a one-year period, it's considered a misdemeanor and is punishable with a fine of between $1,000 and $5,000. If the business has more than five employees, it is a felony punishable by a fine of between $5,000 and $50,000.
In Illinois, a business that doesn't have workers' comp can be fined up to $500 for each day of noncompliance, with a minimum fine of $10,000.
Check your state's laws and talk with your TechInsurance agent to ensure you're in compliance with regulations in your state.
Do independent contractors and sole proprietors need workers' compensation insurance?
Although workers' compensation insurance generally isn't required for independent contractors and sole proprietors, it's a good idea to opt for self-insurance and get coverage by choice.
A workers' compensation policy can help protect you against financial risks if you are injured on the job. In addition, some clients will require you to have business insurance, including workers' compensation coverage, before they will work with you.
Keep in mind that under most state regulations, if you employ other developers or IT administrators, you likely will have to cover them (unless they are independent contractors as well).
Get free quotes and compare policies with TechInsurance
TechInsurance helps small business owners compare policy quotes from multiple insurance carriers with one easy online application. Start an application today to find the right insurance coverage at the most affordable price for your business.
Updated: August 17, 2022
RELATED POLICIES FOR YOUR BUSINESS