Types of business licenses: How to get the right one
Many business owners aren't sure where to start when it comes to which small business license they need. Find out what licenses or permits you may need, complete with steps to guide you through the process.
Small businesses might need a license to operate
Whether it's your first exciting startup or your next entrepreneur adventure, no matter what type of tech business you own, you'll probably need a small business license. And depending on your business location and the products or services you offer, your state or local government may require special permits too.
No matter if you're operating as a sole proprietorship, a limited liability company (LLC), or some other business entity, you must be properly licensed to legally operate.
Here's your guide to learn what licenses or permits you might need, plus practical tips for making the business license application process as painless as possible.
Who needs a small business license?
Unlike small businesses in industries like transportation, broadcasting, or alcoholic beverages, a technology company probably won't need a federal business license. But Uncle Sam isn't the only player in the licensing business.
State, county, and city governments have their own licensing requirements and fees.
Typically, states require different types of businesses to maintain some sort of business license. Some states issue business licenses directly, yet most licensing is done at the local level. Even home-based businesses may require a business license.
Governments require business licenses as a way to track companies and generate revenue through fees. However, having a business license also has its benefits. For example, a license can make it easier to open a business bank account or obtain a business loan.
What kind of licenses or permits do small businesses need?
The kind of business license you'll need depends on the products or services you offer.
Your city clerk's office is a good place to start. You might also check out your local Small Business Development Center to learn more about requirements.
Common licenses and permits include:
General business license: Your city or county may require you to get a general business license. Depending on where you live, you might also need to worry about zoning permits or your homeowner's association's rules on home-based businesses.
Occupational license: Also known as a professional license, many states require a license for occupations like teachers, electricians, and truck drivers. Depending on your location and your tech business, you may need this type of license too. For instance, Nebraska requires professional licensing for software engineers.
Sales tax permit: If you plan on selling tangible goods and your state collects a sales tax, you'll need to get a sales tax license through your state comptroller tax office. You'll also need to collect and pay sales tax for online business sales in your state. For digital goods and services, rules vary from state to state. Check your state's rules regarding sales tax for SaaS and other digital goods.
Payroll tax registration: Any business with employees must collect and pay payroll taxes like Social Security, Medicare, and unemployment. You'll need to first register at both the federal and state level. The good news is, payroll tax registration is a fairly simple process.
Sign permits: You may need a permit to display signs on or near your place of business. And some homeowners' associations have commercial sign restrictions for home-based businesses.
Special federal licenses or permits: Fortunately, you probably won't need a federal license or permit for your tech business. But there's a chance you could need a federal license if any of your business activities are in a federally regulated industry.
You may also like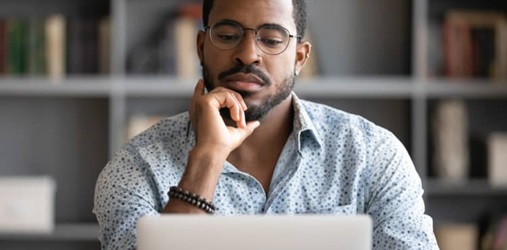 Is business insurance required by law?
Insurance requirements for small businesses vary from state to state. Find out what business insurance is required by law in your state, and make sure that you, your business, and your employees are protected.
Go to article
What to do before you apply for a business license
Once you understand what business licenses you'll need, there's a couple of steps you must take before you apply:
Apply for an employer identification number (EIN): Also known as a federal employer ID number, an EIN is a unique number issued by the IRS to businesses for tax purposes. The process for getting an EIN for your business is free and easy to complete online through the IRS.gov website. Your EIN will be issued to you immediately once you fill out the online application.
Choose your business name: You'll probably need to select a "doing business as" (DBA) name if you don't want to use the name on your business incorporation papers to market yourself. If so, you may need to pay a small fee and file a DBA name with your county clerk's office.
How to apply for a business license
Now that you have an idea of the licenses and permits you'll need for your business, you can begin the application process. If your business requires multiple permits, this may involve filling out paperwork for multiple agencies. The application process typically involves the following:
1. Find where you'll need to apply
First, research which state and local agencies will issue the permits or licenses. The Small Business Administration (SBA) can help you navigate the licensing process. The SBA can also provide valuable training and resources for small business owners.
You'll also need to verify if you must apply in person, or if the issuing agency offers an online application option.
2. Gather all required documentation
Be prepared with all the documents required to get your business license and other permits. This may include:
Your identification (such as a valid driver's license, social security number or other government-issued identification)
Your EIN
Your business name, structure, and ownership information
Your business address and square footage
A detailed description of all of your business activities, including services you provide and products you sell
3. Complete your application and pay any filing fees
When you complete your application, you'll need to pay a fee to obtain your license or permit. These fees may vary from one agency to the next. Make sure you have the money to cover the costs before you apply.
Before you're approved, a government agency may also require a zoning review or inspection of your business.
4. Display and renew permits as required
After your license or permit is issued, you may also be required to post your permit or license at your place of business. Make sure you know your state's documentation display requirement.
In some states, a business license is good for the life of your business. But in most, you'll need to renew any licenses or permits every one or two years.
Learn the renewal requirements for any permits you have, and keep an eye on when you need to review so you don't miss a deadline.
You may also like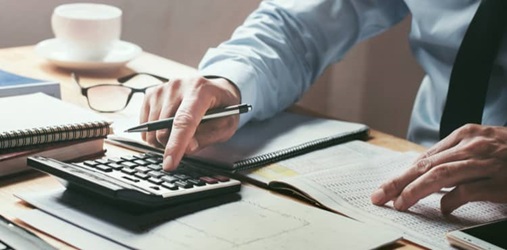 What types of business insurance do I need?
Some types of insurance benefit every tech business. Other types cover liabilities specific to businesses with employees, offices, or other risk factors.
Go to article
How to keep up with licensing requirements
Over time, the license requirements for your business may change. Even if you're licensed to operate in your own state, you'll probably run into additional regulations if you expand beyond its borders.
Companies that conduct business in another state may need to register or obtain additional licenses. This may be required if your business:
Has employees in another state
Owns or rents a business property out of state
Uses warehouse space in another state
As your business grows, consider paying a compliance consultant to make sure you're meeting any regulatory requirements.
What happens if you don't have a required license
Protect your business and reputation. Businesses that lack proper licensing may face hefty fines and penalties, and could be shut down by the government temporarily or permanently.
The good news for tech firms? Many tasks in this guide can be completed online. And once you have the right permits and licenses in place, you'll know your business is legit and you can focus all your efforts on serving customers and growing new business.
Updated: July 25, 2023
RELATED POLICIES FOR YOUR BUSINESS