Workers' compensation insurance certificate
A workers' compensation certificate of insurance proves that you carry this insurance coverage. Clients or regulators may ask to see your certificate, which you can access as soon as you buy a workers' comp policy.
A workers' comp certificate shows proof of insurance
As soon as you buy workers' compensation insurance from TechInsurance, you'll receive a certificate of insurance (COI). This form outlines important information about your workers' comp coverage.
Certificates of insurance provide proof of insurance to clients and others who want to know that you're insured. They can even lead to new business opportunities with clients who want to know they're protected against costly work accidents.
To see what one looks like, review this sample ACORD certificate of liability insurance.
Compare workers' compensation insurance quotes for your company
When do you need a workers' compensation insurance certificate?
You'll need to research the workers' compensation laws in your state to find out when you're required to purchase this policy. Most states mandate coverage as soon as a company hires its first employee.
Your clients may also require you to carry workers' compensation coverage, even if you work alone. Business owners and independent contractors should consider buying this policy, as your health insurance can deny injury claims if they're related to your work.
Workers' compensation benefits include medical care, disability benefits, and death benefits for on-the-job injuries. Because of the high cost of medical treatment, workers' comp is recommended even when it's not required by law.
Find workers' comp requirements in your state
Select your state to learn about workers' comp insurance requirements for your business.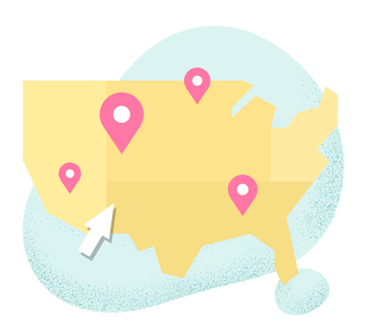 What's included in a certificate of insurance?
A certificate of workers' compensation should include the following information:
The name of the certificate holder
The workers' compensation insurance carrier and its mailing address
Workers' compensation policy number
Any exclusions from coverage
Policy limits (if your policy includes employer's liability insurance)
The names of anyone who is an additional insured
Effective date and expiration date of the policy
Business description
How do you get a workers' compensation certificate?
To get a workers' comp certificate, you first need to buy insurance. You can get a workers' compensation insurance policy and certificate in four easy steps with TechInsurance:
A licensed insurance agent who specializes in your profession will help you every step of the way. You can usually get your certificate of insurance on the same day you apply for quotes.
If you need a certificate right away, contact a TechInsurance agent and we'll help you get insured quickly.
Updated: September 25, 2023
RELATED POLICIES FOR YOUR BUSINESS