Employer's liability insurance
Employer's liability insurance protects business owners from lawsuits filed over workplace injuries. Most workers' compensation policies include this coverage.
What is employer's liability insurance?
If an employee suffers a work-related injury or illness, it's typically covered under workers' compensation insurance. However, in some cases employees may sue for punitive damages, such as when workers' compensation didn't adequately cover their loss, or if the injury or illness was due to the employer's negligence.
In those cases, employer's liability insurance protects your company from the costs of a lawsuit.
Employer's liability insurance vs. workers' comp
Workers' compensation insurance and employer's liability insurance are typically packaged together. Workers' compensation covers an injured workers' medical costs and lost wages. Employer's liability insurance provides additional protection for small businesses if an employee sues for damages.
For instance, say a software developer trips over a power cord and breaks an arm. Workers' compensation will help cover medical bills, missed wages, and the costs of ongoing care.
But if the employee claims the accident happened due to employer negligence, you could end up in court. In that case, employer's liability insurance would help cover legal fees, court costs, damages, settlements, and judgments.
Compare small business insurance quotes for your company
What types of cases does employer's liability insurance cover?
The following are the four most common types of claims covered under employer's liability insurance:
Third party over actions. This is also called a third party counter suit, where an injured employee sues an outside party for causing or contributing to an injury, and the third party then sues your business. For example, a worker is injured while operating a forklift in a computer supply warehouse. The employee sues the forklift manufacturer, which in turn sues your company claiming negligence on your part.
Loss of consortium. This is when an injured employee's spouse sues your company, claiming they've suffered losses because of the injury.
Dual capacity suits. Similar to a third-party claim, these occur when an employee is injured by a product manufactured by the employer. In that case, the employee could sue you both as an employer and as a manufacturer.
Consequential bodily injury. This is a lawsuit filed by an injured worker's spouse claiming illness or injury to the spouse because of the worker's initial injury. For instance, a spouse claims their high blood pressure and heart attack resulted from stress caused by the original workplace injury.
Do I need to purchase employer's liability insurance?
In most cases, employer's liability insurance is tied into workers' compensation coverage. If you have a workers' compensation policy, you may already have employer's liability insurance.
However, workers' compensation policies in monopolistic states such as North Dakota, Ohio, Washington, and Wyoming don't always include employer's liability insurance, and you may be required to purchase a separate policy.
Find workers' comp requirements in your state
Select your state to learn about workers' comp insurance requirements for your business.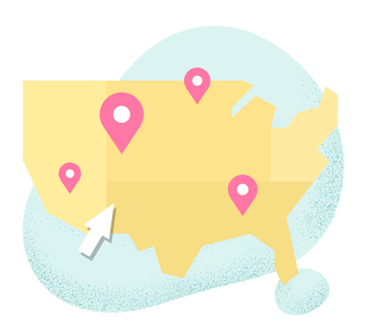 How do I know if I have enough employer's liability coverage?
There are no limits on how much workers' compensation can cover for an injury or illness, but employer's liability insurance does have limits. You'll want to make sure that the limits on your policy are adequate.
Businesses at high risk of employee lawsuits may want to consider commercial umbrella liability insurance, also called excess liability insurance, to increase their limits on this policy. It's important to speak with an experienced TechInsurance agent to ensure you have sufficient coverage and that you're complying with the laws in your area.
Get free quotes and compare policies with TechInsurance
TechInsurance helps small business owners compare business insurance quotes with one easy online application. Start an application today to find the right policy at the most affordable price for your business.
Updated: September 25, 2023
RELATED POLICIES FOR YOUR BUSINESS