Workers' compensation class codes
Workers' compensation class codes are unique sets of numbers that help insurers determine the level of risk for different professions. Classifying employees correctly can help businesses avoid overpaying for workers' compensation insurance.
What are workers' compensation class codes?
Workers' compensation class codes are sets of four-digit numbers that insurance companies use to calculate the risk that employees face performing their jobs.
The codes allow insurance providers to identify customers with high-risk job types, who may be more likely to file a workers' compensation insurance claim.
For example, a computer repair business faces more on-the-job risk than an IT staffing company, which is considered clerical work and has a different code. As a result, the computer repair business will pay a higher premium for its workers' compensation insurance.
Workers' comp codes aren't just used to identify high-risk companies. A classification code exists for nearly every type of business.
Why are workers' compensation class codes important?
Workers' comp classes help insurance companies gauge risk among their customers. But insurance providers also use the codes to price workers' compensation insurance policies.
Business operations that are considered high-risk will result in higher workers' comp insurance rates, while companies with low risk will pay a lower premium.
Compare workers' comp insurance quotes for your company
How are workers' comp classification codes determined?
Workers' comp codes were created by the National Council on Compensation Insurance (NCCI), an advisory organization supported and funded by insurance providers. NCCI class codes are used by insurance companies in most states.
The NCCI class codes are determined based on industry data and emerging trends in the insurance industry. Currently, the NCCI Scopes Manual includes 700 total codes.
States that don't follow NCCI class codes are considered independent (or monopolistic) states. They have their own unique set of workers' compensation class codes that insurance companies use instead. Workers' compensation rates tend to vary more significantly in non-NCCI states.
How do workers' compensation codes work?
When a company applies for workers' compensation insurance, an insurance agent or underwriter will refer to the NCCI Scopes Manual or the relevant state guidelines.
A company may have several workers' compensation class codes for their employees, such as one for clerical staff and another for technicians. The agent or underwriter will find the appropriate codes and review the potential losses for that profession.
In the NCCI Scopes Manual, a specific rate is listed for each classification. From there, the insurance agent will review the company's payroll and history of claims to come up with a final price for the premium.
How much does workers' comp insurance cost?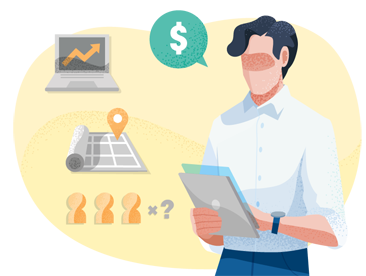 Workers' compensation policyholders pay on average $45 per month, or $542 a year, for coverage. Your exact cost may be more or less depending on your risks.
The cost of workers' compensation insurance is based on several factors, including:
How many employees you have
How much insurance coverage you need
Your business location
Your claims history
Your policy limits
Are workers' comp class codes the same in every state?
No, workers' compensation codes vary by state. About 35 states abide by the NCCI class code system and about a dozen states are independent and follow a modified NCCI system. Four states are monopolistic and use their own workers' comp rating bureau.
You can use the NCCI State Map to determine what guidelines your state follows. For example, Delaware, New Jersey, and New York are independent states, while the monopolistic states are North Dakota, Ohio, Washington, and Wyoming.
Find workers' comp requirements in your state
Select your state to learn about workers' comp insurance requirements for your business.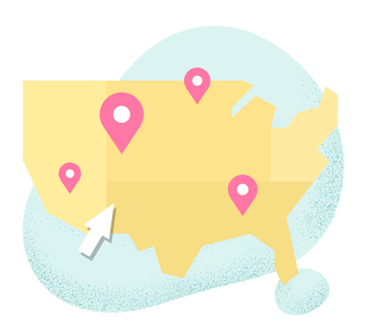 How do I find my business's workers' comp class codes?
Because there's no single reference for workers' compensation class codes, it's best to lean on a licensed agent to ensure proper classification for your employees.
When you purchase a workers' compensation insurance policy, you'll be required to submit information on the type of work your business does. You'll also provide summaries of what jobs employees are responsible for. Based on this data, the insurance company finds the corresponding codes and uses them to determine your premium.
If you feel like you're being charged too much for your workers' compensation insurance, contact your insurance company and ask them to review your codes.
The risk of inaccurate workers' comp codes
When you submit your business information to the insurance company, it's possible that an agent or underwriter could assign the wrong class code. If the class code is incorrect, it means you're probably paying the wrong price for your workers' comp insurance.
For instance, if you own an IT staffing firm, you are most likely considered low-risk. But if you're paying a huge premium for a small firm with few or no prior claims, something could be wrong.
You might also see the acronym "NOC" at the end of a classification code. It stands for "not otherwise classified" and means you were given a general code for the position, not a specific one. If you see this, it may be worth investigating to see if there's a classification code that better describes the position.
Make sure your employee classifications are accurate before starting coverage. And if you suspect that your workers' comp codes are incorrect, contact your insurance company, agent, or a workers' compensation consultant. Revising your workers' comp codes could save you a significant amount of money on your premium.
Keep in mind that intentionally misclassifying employees when you submit information to the insurance company is a legal offense that will come with a hefty fine. You could also end up facing an expensive audit if your business has the wrong codes.
Get free quotes and compare policies with TechInsurance
TechInsurance helps small business owners compare quotes for workers' compensation coverage and other policies with one easy online application. Start an application today to find the right policy at the most affordable price for your business.
Updated: September 25, 2023
RELATED POLICIES FOR YOUR BUSINESS