When is general liability insurance required?
Commercial general liability insurance isn't usually required by law. However, you might need this policy to sign a lease or work with some clients.
General liability insurance is the first policy most companies purchase
General liability insurance policies are so commonplace, it may seem as if they're required by law. While businesses aren't legally required to have this coverage, there are a number of circumstances where your business may be required to have it.
You may need proof of general liability coverage before obtaining a license, renting a commercial space for your business, or signing a client contract.
You don't want to let lack of general liability insurance prevent you from growing your business. And without it, you're also leaving your company vulnerable to the most common types of lawsuits.
Is general liability insurance required by law?
A technology consulting company, for example, won't be required by law to carry a general liability insurance policy, but for some other professionals, such as general contractors, a general liability policy might be required.
State laws mandate other types of insurance for small business owners. Typically, you need workers' compensation insurance as soon as you hire your first employee, and commercial auto insurance if your company owns a vehicle. Each state sets its own laws for when you need workers' comp, as well as how much auto liability insurance you need.
What are the business insurance requirements in your state?
Select your state to learn insurance requirements for your business.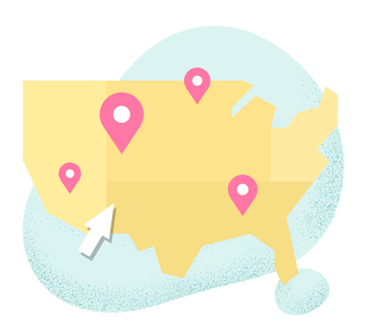 Scenarios that may require general liability coverage
The three most common scenarios that may require your company to purchase a general liability insurance policy involve leasing, licensing, and contracting.

Leasing
If you're interested in leasing a property for your company, be sure to read your lease carefully and talk with the landlord to see if they have any insurance requirements.
Landlords often ask for general liability insurance to protect against legal defense costs related to incidents that happen on their property. For example, if someone slips and falls in your office and is injured, general liability would cover the cost of medical payments or a lawsuit.
Licensing
Local governments will often require you to provide proof of general liability insurance coverage before they'll approve your application for a professional or business license. That proof typically comes in the form of a certificate of liability insurance.
A general liability insurance policy demonstrates that your business is protected from the most common liability risks.
Contracting
Some clients won't sign a contract with a company unless there's proof of general liability insurance coverage. When meeting with prospective clients, be sure to discuss whether they require contractors to maintain general liability coverage.
Clients require liability insurance because it's a good indicator of your company's reliability. Clients are reassured that you'll be able to compensate them if someone is injured or their property is damaged.
Additionally, they know that your business's finances are reasonably secure, as a liability policy protects you from many common lawsuits. It also assures that a lawsuit won't interfere with your ability to fulfill your commitment to the client.
Compare small business insurance quotes for your company
What benefits does general liability insurance provide?
Having a general liability insurance policy has several advantages. It protects companies from the most common third-party (non-employee) lawsuits. This includes liability claims related to bodily injuries, property damage, and advertising injuries such as copyright infringement.
Additionally, general liability insurance covers product liability lawsuits over product defects that caused harm. However, tech companies usually need errors and omissions insurance (also called E&O or professional liability insurance) to protect against lawsuits over the quality of their work, as their products are more likely to cause financial loss than physical injury.
Maintaining your general liability coverage means you don't have to worry about losing out on a lease, approval for a license, or a contract with an important client; it's already in place.
Business insurance coverage also adds a layer of legitimacy to your business. Even if it's not required in your contract, when clients know that you're insured under general liability insurance, they'll feel more comfortable doing business with you. It provides evidence that your company is financially secure and able to weather a lawsuit or other incident.
How much general liability insurance coverage does my business need?
There's no clear-cut answer to the question of how much general liability coverage you should purchase for your company. However, most businesses elect to choose coverage that includes a $1 million per occurrence limit and a $2 million aggregate limit.
This means that the insurance company will pay up to $1 million to cover any single claim, and that throughout the course of a policy's lifetime (generally one year), the insurer will pay up to $2 million to cover claims.
General liability insurance costs vary from business to business. It depends on factors like your business operations, the policy limits you choose, where your company is based, and the number of employees at your company.
Get free quotes and buy online with TechInsurance
When you purchase general liability insurance, ask your insurance agent if you can combine it with commercial property insurance in a business owner's policy (BOP). This bundle often costs less than purchasing each policy separately.
TechInsurance helps business owners compare quotes for business liability insurance and business property insurance with one easy online application. Start an application today to find the right type of coverage for your business at an affordable price.
Updated: April 14, 2022
RELATED POLICIES FOR YOUR BUSINESS