General liability insurance for independent contractors
As an independent contractor, general liability insurance might not top your list of priorities. But when something goes wrong, it can protect you from expensive legal costs.
When do independent contractors need general liability insurance?
Clients will often require that contractors carry general liability insurance. Without it, they'll take their business somewhere else.
Clients require this coverage because they want proof that you can cover the cost of a lawsuit. And they want assurance they won't be stuck with the bill if your business costs them money or causes an injury. But clients aren't the only ones who benefit. General liability insurance protects you from these expenses too.
If a client requires insurance coverage, your contract will typically spell out the type and amount of coverage you need to carry. For general liability insurance, clients often require a policy limit of at least $1 million.
How does general liability insurance benefit contractors?
Even when it's not required, contractors may choose to buy general liability insurance to protect against common risks. Just like any other business, as an independent contractor you could be liable for accidents or injuries to clients or other third parties.
You could be held responsible for:
Property damage, like dropping a client's laptop
Bodily injury, like a client tripping over an extension cord in your cluttered workspace
Advertising injury, like badmouthing a client on social media
Independent contractors usually don't have the funds or the resources to deal with these types of lawsuits. General liability insurance covers your legal defense costs, as well as any court judgments or settlements.
Compare general liability insurance quotes for your company
How do contractors get general liability insurance?
As an independent contractor, it's pretty easy to get general liability insurance coverage to satisfy client requirements and bring you peace of mind. You can obtain this key small business policy through TechInsurance in four steps.
1. Apply for general liability insurance online
Like most other types of commercial insurance, getting a general liability insurance policy begins with submitting an application. When you purchase your policy with TechInsurance, you can apply online and get quotes from multiple carriers.
Here are a few tips to make the online application process easier:
Set aside a few minutes to complete the application.
Be ready to provide basic information about your contracting business, including the location and size of your office space, number of employees, payroll, and revenue.
Contact a TechInsurance agent if you're not sure how to answer a question. Insurance companies sometimes have very specific or seemingly irrelevant questions, but our expert agents can help clear up any confusion.
2. Get help from your insurance agent
Once you've submitted your online application, an insurance agent will typically reach out to help you choose the policy that makes the most sense for the type of work you do. Feel free to ask your agent any questions about independent contractor insurance, such as:
Can I save money by bundling general liability insurance with commercial property insurance in a business owner's policy (BOP)?
Should I pay my premiums in monthly or annual installments?
What types of incidents aren't covered by my policy?
What other contractor's insurance policies might I need?
3. Sign the policy to start coverage
After you select an insurance provider and policy, your agent will send you the necessary documents by email. Sign and submit these documents online and make your first premium payment to immediately begin coverage.
4. Let clients know you're insured
Now that you have general liability coverage in place, you can advertise yourself as an insured contractor when you talk to potential clients or submit a bid for a new project. Many clients prefer to work with insured contractors because they know they're protected.
A certificate of insurance, which you can download as soon as you start coverage, provides proof of insurance for your current and future clients.
How much does general liability insurance cost for independent contractors?
Independent contractors pay an average of $42 per month when they purchase general liability insurance through TechInsurance.
The cost of general liability depends on:
Number of employees
Location
Revenue
Claims history
Policy limits and deductibles
Can clients add a contractor as an additional insured?
Yes, a client can also add you to their general liability policy as an additional insured. As an additional insured, you'll have coverage even though you aren't a policyholder. If you don't have general liability insurance, you may be able to negotiate with clients to add you as an additional insured.
Sometimes, though, a client will ask you to add them as an additional insured on your policy. The details of these arrangements depend on the relationship you have with the client, as well as your insurance status.
Do I need any other contractor insurance policies?
You may also like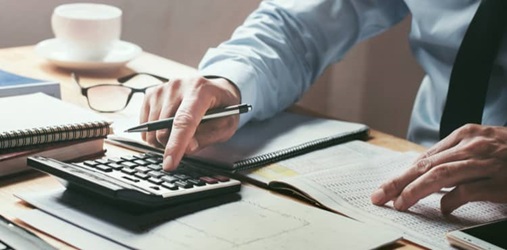 How to find cheap small business insurance
It's not as difficult as you might think to find affordable small business insurance. From comparison shopping to bundling policies, learn how you can save money and still protect your business.
Go to article
Get free quotes and compare policies with TechInsurance
TechInsurance helps IT and tech business owners compare small business insurance quotes with one easy online application. Start an application today to find the right policy at the most affordable price for your business.
Updated: May 31, 2023
RELATED POLICIES FOR YOUR BUSINESS