Commercial insurance
Commercial insurance protects businesses, freelancers, and independent contractors against liability lawsuits, property damage, cyberattacks, and other risks that could devastate your company.
What is commercial insurance?
A small business takes a lot of time, energy, and money to run successfully. As a business owner, you want to protect that investment and grow your revenue.
Commercial insurance, also called business insurance, can shield your business from costly risks like injuries, theft, property damage, and lawsuits.
Small business owners can purchase different types of commercial insurance coverage, which compensate them for financial losses arising from a variety of situations.
Commercial insurance policies pay for financial losses suffered by your business.
Commercial insurance protects a business from standard risks, or liabilities, including:
Client lawsuits
Property theft and damage
Customer or employee injury
Unexpected events
It won't protect a business against everything, but business insurance can be a lifesaver in potentially expensive situations.
What are the different types of commercial insurance?
There are many types of commercial insurance, built to serve a wide range of business needs. Each policy covers specific risks that your business might face.
Here are some of the most common commercial insurance policies you'll come across:
General liability insurance
General liability insurance protects against lawsuits over injuries and property damage involving a client or anyone else who doesn't work at your company.
Errors and omissions / Professional liability insurance
Workers' compensation insurance
Get commercial insurance quotes for your company
Cyber liability insurance
Commercial auto insurance
Commercial auto insurance covers property damage and injuries if your company's vehicle is involved in an accident. It also covers vehicle theft and certain types of damage.
Many small businesses rent cars or use employee-owned vehicles to meet with clients, run business errands, or transport goods. To cover business liabilities resulting from accidents involving these vehicles, you'll need hired and non-owned auto insurance. HNOA typically covers legal defense costs, but it doesn't cover damages to the employee-owned or rented vehicle.
How much does commercial insurance cost?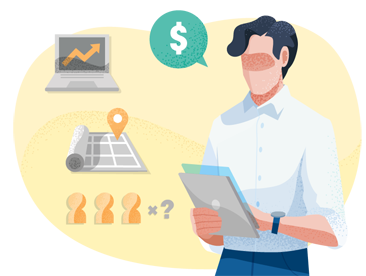 From our customer data, here's a quick look at the typical costs of common policies:
General liability: $28 per month
Professional liability: $59 per month
Workers' compensation: $35 per month
View more commercial insurance costs.
Start a free quote to see how much insurance will cost your business.
Commercial insurance requirements in your state
In most cases, a business is legally required to have workers' compensation insurance if it has employees.
Most states also require commercial auto insurance for vehicles registered to a business.
However, a business may also be contractually required to carry specific policies. If you lease a building or office space, for example, your landlord will probably require you to have general liability insurance. And if you take on a large business client, they'll likely ask that you have errors and omissions insurance.
Even when it's not required, insurance coverage can provide crucial protection against the risks of running a small business.
Which business insurance policies does your state require?
Select your state to learn insurance requirements for your business.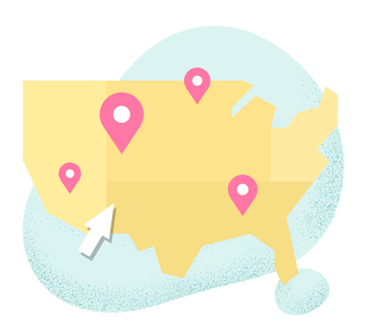 How does commercial insurance work?
Essentially, commercial insurance policies pay for financial losses suffered by your business.
Let's say someone breaks into your office and steals several laptops. You file a claim with your commercial insurance provider. They investigate the claim, assess the damage, and then offer you the funds to buy new laptops and replace the window that the burglar smashed.
Other claims might be a bit more complicated. A liability claim, for example, often involves a lawsuit against your business. In these situations, a customer, client, or unrelated third party believes your business caused them financial damage and wants compensation from you.
If someone sues your business for an event covered by your policy, your insurance provider will likely connect you with an attorney to take charge of your legal defense. The attorney will either defend your case in court, or offer to settle with the plaintiff.
All of the costs associated with the lawsuit are paid by the insurance provider, up to your policy limits, after you've paid your deductible. This includes attorney's fees, court costs, and any settlement or judgment amount.
Commercial insurance policy details
Every insurance policy comes with its share of paperwork and fine print, and commercial liability insurance is no different. Any plan you purchase will probably include:
Premium: This is the amount a business pays for insurance coverage, or the price of the policy. Factors such as business type, number of employees, location, payroll, years in business, and exposures can all impact your premium amount. Payment terms can be set as monthly, quarterly, or annually.
Deductible: Your deductible is the amount you must pay towards a claim before the insurance provider will offer its funds. For example, if you have a $10,000 deductible and a lawsuit costs your business $50,000, your insurance would pay $40,000.
Policy limits: This represents the maximum total amount of money that the insurance policy will pay out. Typically, there's a limit per claim (per-occurrence limit), and a limit per the life of a policy (aggregate limit). Many commercial liability policies have a total limit of $1 million.
Coverages and exclusions: The coverage section in an insurance policy details what the policy can and will pay for. Exclusions outline what isn't covered. A standard exclusion in a liability policy, for example, says that insurance won't pay the costs if you intentionally harm another person.
Pay attention to the details of your policy so you know what's included and which type of commercial insurance coverage is right for you. Talk to your insurance agent if you have any questions.
You may also like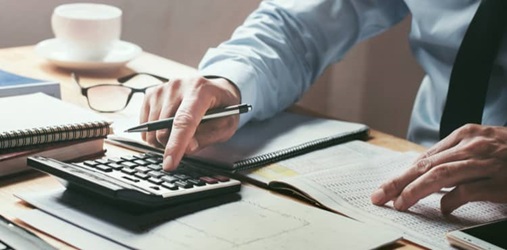 How much business liability insurance do I need?
Liability insurance can protect you from risks and help your business meet contract requirements. Here's how to decide which coverage limits you need for your liability policies.
Go to article
Get free commercial insurance quotes
TechInsurance helps small business owners compare commercial insurance quotes from leading insurance companies. Start your quote today to find the right coverage for your business at the most affordable prices.
If you still have questions about commercial insurance, check out our small business insurance FAQ.
Updated: January 31, 2023
RELATED POLICIES FOR YOUR BUSINESS