Business insurance for independent contractors
Companies of all sizes in the tech industry face the same basic business risks. Business insurance can help IT independent contractors protect themselves from liability.
Independent contractors face significant risks
If you work as an independent contractor, you may have little legal protection for your personal finances depending on your business structure. Luckily, business insurance for independent contractors can help cover your liabilities.
The specific business risks you face as an independent contractor depend on the clients you work for and the projects you take on. Below are a few examples of common risks faced by IT contractors and the business insurance policies that help reduce these risks.
Work mistakes
A professional mistake by an independent contractor can prompt a client to file an errors and omissions (E&O) lawsuit against the contractor. This type of dispute involves (real or perceived) work mistakes like missed deadlines or software bugs.
Example: A cybersecurity expert performs a security analysis for a client. She points out some major security weaknesses and advises her client on how to fix them.
Months later, the client's program is hacked. The client sues, claiming the expert should have found the weakness that the hackers exploited. E&O insurance for independent contractors, which usually includes cyber liability insurance, covers the legal expenses.
Client property damage
If you accidentally damage or destroy a client's hardware, the client might sue to recoup the losses. Independent contractor general liability insurance covers the cost of repairing or replacing client property damaged on their premises or your own.
Example: An IT consultant is working onsite at a client's office to perform usability tests. He bumps into the corner of a desk and hears a crash: a monitor and tower have fallen on the floor and are in pieces. The client sues him over the damaged equipment.
Fortunately, the IT consultant has general liability insurance. His insurance company hires a legal team that negotiates with the client. They agree on a $5,000 settlement for the computers and other damages, which his insurance covers.
Commercial property damage
The cost of repairing or replacing items that are stolen, lost, or damaged can set your business back financially. Commercial property insurance helps independent contractors cover these unexpected costs.
Example: A software developer rents a small office in a commercial building full of other solopreneurs. A fire starts in one of the offices next to hers, and the fire department gets it under control. But between the soot and water damage, her office furniture and computer are destroyed.
The landlord's insurance will take care of physical damage to the building. But the software developer will benefit from a business owner's policy (BOP) that includes commercial property insurance to replace her belongings.
Compare small business insurance quotes for your company
Independent contractor insurance requirements
Sometimes independent contractors are required to carry business insurance.
For example, client contracts might require that you carry E&O insurance. They want reassurance that you have the means to pay a court judgment if you make a professional error. Your landlord may also require proof of general liability insurance or commercial property insurance.
If you have a company car, most states require that independent contractors carry commercial auto insurance. This policy covers the cost of property damage, medical bills, and lawsuits if you get into a car accident.
If you drive a personal vehicle for work purposes, you'll want hired and non-owned auto insurance instead. This policy is less expensive and pays for your liability in using a personal vehicle for work.
Independent contractor insurance costs
You may also like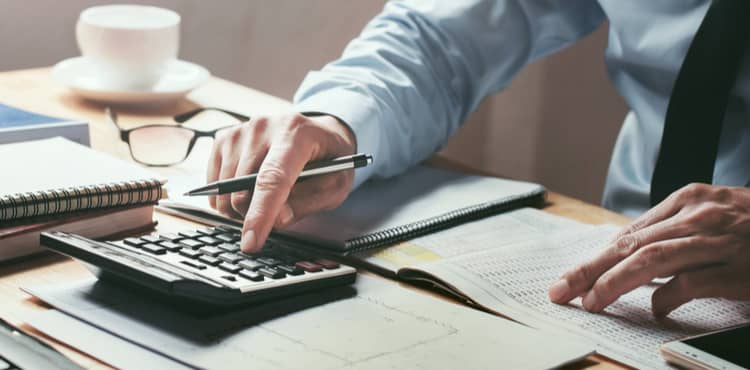 How much does independent contractor insurance cost?
The most common type of commercial insurance, general liability insurance, costs about $30 per month. As a tech entrepreneur, you are putting countless hours and energy into your business, and this coverage can protect what you are building.
Go to article
How independent contractors get a certificate of insurance 
A certificate of insurance proves you carry a particular insurance policy. You might need to present this document to a client or landlord before you sign a work contract or secure a commercial lease.
It's easy to secure a certificate of independent contractor liability insurance through TechInsurance. After you purchase a policy, you'll be able to download the certificate through your online account.
Get free quotes and compare policies with TechInsurance
With a strong risk management plan, independent contractors can reduce accidents that lead to claims. Of course, it's impossible to eliminate every potential risk. If something goes wrong, insurance for independent contractors can protect you from unexpected lawsuits, property damage, and medical bills.
TechInsurance helps IT and tech business owners compare business insurance quotes with one easy online application. Start an application today to find the right policy at the most affordable price for your business.