Business insurance for S corps
While an S corp shields tech business owners from some legal liabilities, it's still important to protect yourself with business insurance.
What are an S corp's advantages and liabilities?
An S corp is a tax designation some small businesses elect to reduce the amount of Social Security and Medicare (sometimes called FICA) taxes owed.
This designation requires owner-employees to pay themselves reasonable salaries, including payroll taxes as both employer and employee. But profits beyond the salary are not subject to FICA taxes (also known as the "self-employment tax").
Instead, the S corp can distribute any profit to the business owners as dividends, which are taxed at a different rate. We highly recommend speaking with your accountant to see if an S corp is a viable tax designation for your business.
Beyond the tax advantages, an S corp protects the personal assets of its business owners by shielding them from legal liability for the corporation. Unless an owner makes an express personal guarantee, the owner doesn't have personal liability for the debts or expenses of the business.
This means that a court can't dip into the pockets of the S corp's owners to cover the cost of judgments against the corporation. Owners are liable only if they act negligently or violate the terms of the S corp.
Compare small business insurance quotes for your company
Recommended insurance policies for S corps
While an S corp can shield you from personal liability as a business owner, a liability lawsuit can still have a devastating effect on your tech business's finances. The right business insurance can protect your bottom line if a client, customer, or another third party files a liability lawsuit.
These key policies cover the legal expenses of liability lawsuits, including the cost of paying settlements or judgments to the plaintiff.
Errors and omissions insurance (E&O). This policy covers the cost of lawsuits filed by clients or customers that accuse your S corp of an error or oversight. These lawsuits include disputes over the quality of your work or the details of the work contract. E&O is also called professional liability insurance.
General liability insurance. This policy protects against lawsuits from third parties (non-employees) over bodily injury, property damage, or advertising injury. If you rent your office space, your landlord may require that you carry this policy. A business owner's policy (BOP) bundles general liability and commercial property insurance. Small low-risk tech companies are typically eligible for a BOP.
Workers' compensation insurance. S corps typically don't need to carry worker's comp for employees who are also business owners. But state law often requires that corporations carry this policy for other employees. The policy covers medical expenses and lost wages if an employee is hurt on the job.
Cyber liability insurance. First-party cyber liability coverage helps your S corp bounce back after a cyberattack by covering ransom payments, customer notification, and other related costs. Third-party cyber liability insurance covers legal costs when you're held responsible for someone else's data breach. Many insurance providers include both first-party and third-party cyber liability insurance in a package called technology E&O insurance.
Fidelity bonds. Clients may require that you purchase a fidelity bond for your employees before they agree to hire you. A fidelity bond compensates the injured party if an employee of your S corp steals money or assets from your client during a project.
Employment practices liability insurance (EPLI). This policy covers liability lawsuits filed by current or former employees who say they experienced discrimination, harassment, wrongful termination, or another violation of employee rights while working for your S corp.
Commercial property insurance. This policy covers the cost of property damage at your office caused by incidents that are out of your control. This includes extreme weather, fire, vandalism, or theft. Many landlords require proof of this policy before they'll rent your S corp a commercial space.
Commercial auto insurance. If your S corp has a company vehicle, most states require that you carry commercial auto insurance on the vehicle. If you or an employee gets into an accident in a car owned by your S corp, this policy covers the cost of property damage, medical bills, and legal fees.
Directors and officers insurance (D&O). This policy protects directors and officers from lawsuits related to employment practices and other leadership decisions. Some people will require this policy before they join your S corp since, without it, they could be personally liable for these lawsuits.
You may also like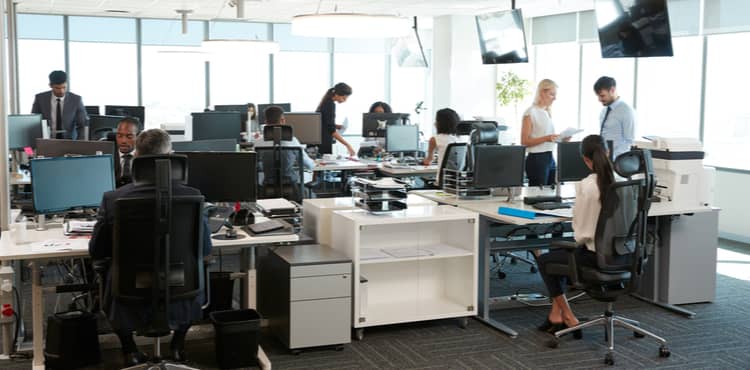 What office insurance does your small business need?
Buying or renting an office is a big step for a small company – so you'll want to make sure to protect your investment with office insurance. While commercial property insurance pays for damage to your building and belongings, you'll likely need other policies as well.
Go to article
Can S corps deduct the cost of business insurance?
The IRS considers business insurance part of the cost of doing business, which means you can deduct your insurance premiums from your taxable business income. To claim the tax deduction, you'll need to file the proper paperwork. For worksheets that help you calculate deductions, see:
A tax professional can ensure you file your business insurance tax deduction correctly. The deduction can include all the recommended insurance policies for S-corps, along with the cost of unemployment insurance, health insurance, and life insurance. However, health and life insurance premiums for a spouse or domestic partner's employer-sponsored insurance may not be deducted.
Some other insurance payments can't be included in the tax deduction, such as:
Payments into a self-insured reserve (if you use a reserve in place of an insurance policy)
Premiums on a disability policy that covers your lost income
Premiums for loan protection insurance
Compare liability insurance quotes for S corps
Want to see your S corp's business insurance options? With TechInsurance, you can compare business insurance quotes with one easy and free online application. Start the application today to find the right policy at the most affordable price for your business.