Errors and omissions vs. professional liability insurance
Both professional liability insurance and errors and omissions (E&O) insurance offer financial protection from client lawsuits over unsatisfactory work. They're essentially the same types of coverage for mistakes in professional services.
Is errors and omissions insurance the same as a professional liability policy?
Errors and omissions (E&O) and professional liability insurance essentially provide the same type of insurance for those who offer professional advice. While the two policies are similar, different industries often use one term or the other to refer to the same coverage.
Any business that offers advice could face an expensive lawsuit if a client is dissatisfied with their work and accuses them of causing financial harm. An E&O or professional liability policy can help pay for your legal expenses, such as court costs, defense costs, and a settlement.
Is errors and omissions coverage the same as professional indemnity insurance?
Yes.
Professional indemnity insurance
provides the same coverage as errors and omissions insurance. There are essentially no differences between the two, but instead are just two different terms for the same kind of coverage.
What is the difference between errors and omissions and professional liability insurance?
Errors and omissions insurance is often used when providing coverage for real estate agents, tax preparers, and insurance agents. It also applies to the information technology (IT) field, which includes the following professions:
Professional liability insurance offers the same coverage, although the policy is more often used with the following professions:
Architects
Advertising agencies
Accountants
Engineers
Consultants
Graphic designers
Event planners
You might also hear this coverage referred to as medical malpractice insurance, which is a type of professional liability coverage often used in the healthcare industry. Specifically, malpractice insurance provides protection against financial loss due to negligence or misconduct by a healthcare professional.
Even if you already have general liability insurance, you should still get professional liability or E&O insurance. General liability insurance covers liabilities from customer bodily injuries and property damage but won't help with claims against professional mistakes or unsatisfactory work.
You may also like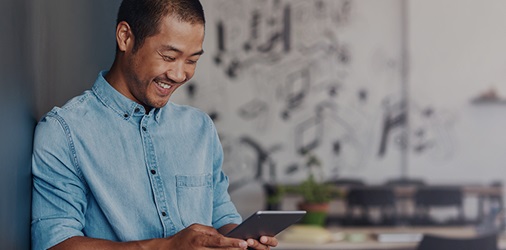 What is the difference between general liability and errors and omissions insurance?
Errors and omissions insurance (E&O) and general liability insurance are types of liability insurance that protect your business in different ways. Let's look at why so many small business owners buy both types of insurance coverage.
Go to article
What does errors and omissions and professional liability insurance cover?
Even if you're not at fault, the cost of fighting a lawsuit or settling a claim can result in a huge financial loss for any small business owner. An E&O or professional liability policy can help cover the legal fees and settlements from client lawsuits over your work. These issues include:
Professional negligence
Your tax preparation firm makes an accounting error that results in a financial loss to a client, who then files a lawsuit. An engineering or architecture firm could make a mistake when drafting blueprints, resulting in a structural defect and a lawsuit.
Missed deadlines
If you or an employee accidentally damage a computer, a project could be delayed while it's being repaired. Someone on your team could get sick, resulting in delays. A missed deadline for any reason could lead to a client lawsuit.
Cost overruns
A construction firm could experience cost overruns from economic changes or supply disruptions, resulting in a lawsuit.
Breach of contract
An angry bridezilla might sue a wedding or event planner if there's a snafu at her wedding, such as the caterer messing up a food order, or the pigeons not arriving on time.
Incomplete work
A web designer is hired to create a dozen webpages, but only delivers 10 of them. An advertising agency fails to include all of the video elements listed in a contract. In either situation, a client might sue.
Software glitches
A customer hires you to create an app, but there's a glitch in the software resulting in crashed or exposed data. The client sues you over this glitch and you now have an expensive lawsuit on your hands.
Does professional liability or E&O coverage include cyber insurance?
Imagine if a customer blamed you for a cyberattack and claimed you failed to adequately protect their systems or backup their data. This scenario could result in lawsuits and a significant financial loss.
Cyber insurance, also known as cyber liability insurance, covers the cost of recovering after a cyberattack.
This includes the cost of first-party lawsuits over data breaches that affect sensitive customer or client information you store at your business. It would also cover third-party lawsuits from a customer who claims your negligence led to a breach of their computer systems.
While this policy isn't the same as errors and omissions insurance, you can add cyber liability coverage to your errors and omissions policy in a bundle known as technology errors and omissions insurance, or tech E&O.
Read more about the differences between tech E&O and cyber insurance.
How much does E&O and professional liability insurance cost?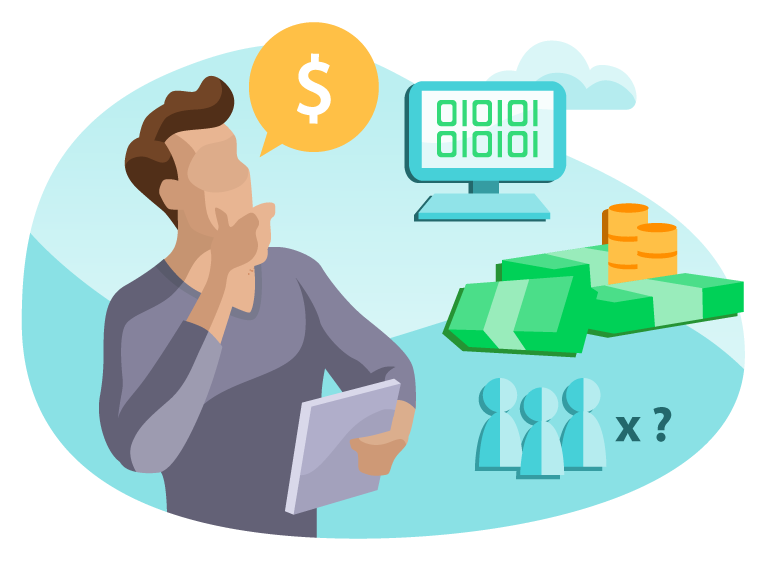 The average cost of errors and omissions or professional liability coverage is $61 per month or $735 per year.
Your cost of E&O and professional liability insurance depends on several factors, including:
The amount of insurance coverage you need
Any claims history you may have
Your type of business and industry risk factors
Business and payroll size
Your day-to-day operations
How is the cost of errors and omissions insurance calculated?
The cost of E&O and professional liability coverage depends on several factors, such as:
How much coverage you need
Previous claims and lawsuits
If a customer filed an E&O claim or lawsuit against you, your provider could increase your premiums to account for a higher level of risk.
IT consultants, IT project managers, software developers, and other IT professionals are typically at a higher risk of E&O lawsuits. So, they tend to pay higher premiums than others.
Your deductible
The higher your deductible, the lower your premium will likely be. Most of our customers opt for a deductible of $1,000 in their E&O or professional liability insurance policy.
Be sure your deductible isn't so large it would put you in a financial bind if you had to cover it on a claim.
Your cyber liability risks
For a tech E&O policy, the more cyber risks you face, the more you'll have to pay in premiums. The amount of customer data and computer systems you and your employees are supposed to protect can have a direct impact on your chance of a client lawsuit after a data breach.
Find E&O / professional liability insurance quotes for your small business
Get free quotes and buy online with TechInsurance
Updated: September 8, 2023
RELATED POLICIES FOR YOUR BUSINESS